You've seen the ads about the best electric toothbrushes of 2020.
With their micro-movements and fast speeds, they promise to keep your mouth clean and remove nasty plaque from your teeth more effectively.
Yet, some people say they can also damage your gums and tell you never, ever to use an electric toothbrush.
We bust this myth once and for all.
Electric toothbrushes are actually good for you
Studies have shown that manual toothbrushes are actually more abrasive for your teeth and gums.
Electric toothbrushes can actually improve your oral health by up to 21% because they brush more consistently.
When you're using a manual toothbrush, you're probably not standing there and brushing slowly to make sure every single surface of your teeth is covered.
You're sleepy, brushing faster and slower at times…
And not bothering to reach certain spaces that are too hard to reach.
Electric toothbrush bristles can move over 30,000 times per minute, consistently sweeping over the surface of your teeth to remove plaque.
The best electric toothbrushes come with a timer to ensure you're brushing for the recommended 2 minutes, rather than just guessing with a manual toothbrush because who times themselves when they're brushing? 
Do electric toothbrushes cause your gums to recede?
There are tabloid articles that warn against electric toothbrushes as the cause of gum recession, complete with scary photos of completely exposed teeth and bleeding gums.
The truth is that brushing too hard with any kind of toothbrush can wear down the outer surface of your teeth and damage your gums.
In fact, that's exactly where the best electric toothbrushes have an advantage. They have in-built pressure sensors to gently alert you when you brush too hard.
It's like having your very own dental professional reminding you to…
Learn to chill,
Let the toothbrush do all the work for you, and
Ultimately avoid brushing too hard
That's right.
No more furiously raking a manual toothbrush across your teeth with a vengeance every morning and night.
And less risk of gum recession.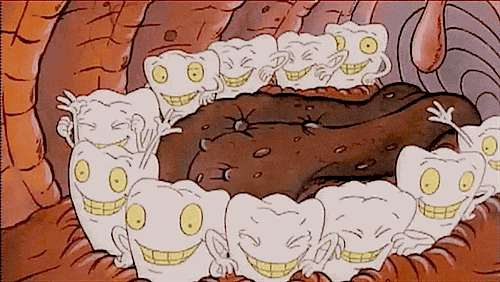 The best electric toothbrushes help you avoid overbrushing. 
Which helps prevent gum recession.
The electric toothbrush that delivers 30,000 sonic-powered vibrations for a deeper clean.