Some of us have felt cheated so many times by advertisements promising low prices that we instinctively ask, "What's the catch???"
We look for the tiny footnote, the small clause that underwhelms us when we find out that low price is only "for certain items".
Transparent braces are no exception.
It is a sizable investment so you want to take advantage of any savings, but at the same time you're wary of "hidden costs" that can come up – it is at least a 3-month journey, and it's difficult to say no to additional costs when you've already come so far!
Zenyum's price breakdown makes it crystal clear that the transparent braces price starts from HK$13,800, which is much cheaper compared to traditional metal braces that averaged at HK$30,000. Other clear aligners in the market can cost between HK$40,000 to HK$80,000 so you're saving at least 70% of the cost.
But here's the million dollar question: how can Zenyum make its transparent braces so affordable if its competitors are so much more expensive?
Teledentistry delivers dental solutions such as diagnoses and consultations remotely over video calls or messenger chats.
While physical consultations are still important for treatments, scans and certain diagnoses, it can be difficult to get a dentist appointment scheduled if you have an urgent problem and your dentist's schedule is packed.
With teledentistry, you can quickly call your dentist to ask for advice or a quick diagnosis. This can go a long way to put your mind at ease if you've lost your invisible braces and are panicking about whether all the time you've spent wearing them has gone to waste!
You also don't have to travel out of your way to see the dentist all the time. You save the travel costs AND the consultation fees.
At Zenyum, we incorporate both physical consultations and teledentistry as they complement each other for a safer, legit transparent braces treatment.
By minimising physical consultations to what is necessary, you can cut down on hefty consultation fees which makes Zenyum Invisible Braces more affordable.
3D printing: harder, better, faster, stronger
3D printing is more sophisticated than ever and it is much faster to produce aligners using 3D printing. It has enough precision so that the aligners are a good fit for individual patients.
Zia Chishti first came up with the idea of using 3D CAD software to design invisible braces before using 3D printers to create the aligners. He wanted to create a less invasive and more convenient alternative to metal braces when he founded Align Technology in 1997.
As the cost of 3D printing dropped with further advances in the technology, it also became cheaper to make invisible braces.
This is how Zenyum continues to keep its transparent braces price affordable!
Here's the honest-to-goodness truth straight-up:not everyone can straighten their smile with transparent braces.
In fact, Zenyum can treat various teeth straightening needs.
In the past, some people are often neglected as they find the cost of traditional metal braces "not worth it" if they don't have severe teeth misalignments.
By focusing relentlessly on generating more predictable results for this niche market, Zenyum is able to deliver an outstanding experience for them.
Teledentistry is also more appropriate for this scenario because it brings down the cost of monitoring as more severe cases may need more physical consultations.
Yay for lower braces prices!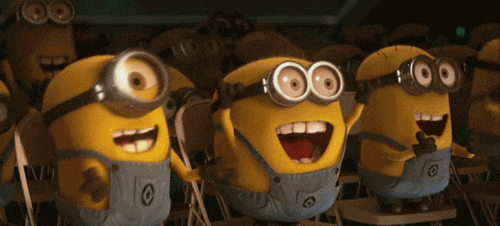 So there you have it – our secret sauce to keeping transparent braces prices affordable for everyone.
A Fearless Smile Begins With Straighter Teeth
Get professional, licensed dental supervision that includes X-rays