Did you know that Singaporeans are amongst the biggest spenders on Valentine's Day?
Taking Singapore as an example, 60% of Singaporeans indicated that they'd be willing to spend anywhere from $600 – $3,000 for this unofficial holiday. While one might think this is the norm, you'd be surprised to find that Singaporeans are quite the romantics as this unofficial lovers' day looks very different in other cultures and countries. 
In Finland, they call it "Friendship Day" where they celebrate not only romantic relationships but friendships. And in South Korea, they have what is called "Pepero Day" where couples exchange Pepero snacks on 11/11. Instead, on the 14/2, women give men chocolates! What a refreshing change. 
Either way, it's nice to have an observed day for us to celebrate our partners and friends! Here is a list of gift ideas you probably haven't considered before (and no – they don't involve flowers):
Spice up your significant other's work from home life
Can you believe we've been working from home for almost a year? If you still think it's a passing phase, it's probably time to rethink that makeshift laptop stand and plastic chair. Hybrid work arrangements are not going anywhere any time soon, so we might as well make the home office a productive and comfortable one!
Want to burn the quarantine calories?

Standing desk!

 

Strained eyes? What about a

monitor screen

?

Don't want a monitor screen?

Laptop stand

! 

Wrist strain? Consider getting a

keyboard
Tired of "Can you hear me"s? You'd be surprised to find that headsets with mics are affordable.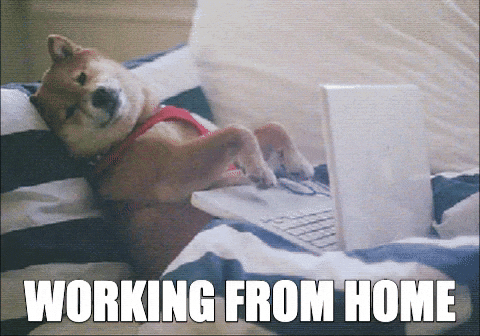 In this day and age, you can customise literally anything that comes to mind. So why not make your gift really special?
Embroidered towels

so they'll never get mixed up again.

No one can say no to

customised jewellery

.

Are they always misplacing his coins or her earrings?

Vanity dishes

are a great way to keep them in one place. 

Make them

smile

with their morning cuppa joe with

mugs

made just for them.
Phone cases are a subtle couple gift don't you think?
Help your partner build good habits
Not every gift has to be a one-off thing. Some gifts – like cultivating a good habit – just keep on giving! 
Perhaps your partner has been looking to shed the pandemic weight they put on or purge their overflowing wardrobes. Why not empower them with gifts that support their new habit-forming routines? 
If your significant other has not changed their toothbrush since the dawn of time (because they're still waiting for the last bristle to fall out) – they need a

ZenyumSonic™ toothbrush

intervention stat. Not only does this sonic toothbrush remove 21% more plaque and kill bacteria, but it has a built-in timer to ensure you brush for 2 minutes – as recommended by dentists.

With a plethora of gym and online fitness classes to choose from, selecting a suitable course for your beloved one is also a good idea.
Punny gifts with punny lines
Struggling to write something witty on your Valentine's Day card? Just let your gift speak for itself. 
I love you to the moon and back (

Moon light

) 

Pack of

highlighters

because you're the highlight of my life
Here's a jar of raisins why I love you 

A pair of

shoes

for my sole-mate 

A

journal

for the most noteworthy person in my life
You get the drift…
Start And End Your Day Thinking Of Each Other With ZenyumSonic™.

Gift a Sonic for the one that takes your breath away!